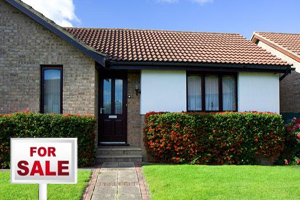 With the selling season just around the corner, what can you do to maximize the chances of selling your home? Hiring a qualified Realtor and setting the right listing price are the first steps to selling your home quickly. But there are other things you can do to help differentiate your home from the competition and attract potential buyers.
Curb appeal.
You don't get a second chance to make a first impression, says the old saying. That's why it's essential to "wow" potential buyers from the moment they first lay eyes on your home. It doesn't take much to get curb appeal. Make sure the shrubs are trimmed; your porch is tidy; and the house is freshly painted. Good landscaping and a new coat of paint can not only generate buyer interest but can also increase the value of purchase offers.
Update, but within reason. Some buyers know that they are going to renovate when they purchase a home; others look for a "turnkey" property that is move in ready. If your house needs updating, consider doing some improvements. Cosmetic improvements, such as paint and wallpaper, help a house show better and are often inexpensive. Repair all appliances to make sure they are in working order. And consider low priced face-lifts to kitchen and baths such as repainting cabinets and replacing lighting fixtures and faucets.
Staging.
Staging can help a home sell faster. Move or remove furniture to make rooms look bigger. Eliminate clutter and knickknacks. Warm up rooms by bringing in pillows and fabrics. And don't overlook outdoor living spaces when staging your home.
If you're considering selling your home, give me a call. I can help you get your home in top-notch shape to attract buyers.