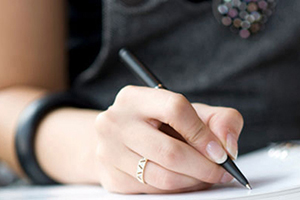 I was new to the condo market about 6 months ago. I looked at an area which has a lot of new condo development and I thought that I had a lot of choices. I called and talked to different sales offices and agents, they were either too slow to respond or not up to date with current inventory. My budget was on a one bedroom apartment in a building that was just steps away from the subway. The ads for many agents were very appealing including extra sign in bonuses or free iPhone but no one had an unit for me.
I was told to either consider other projects that were much farther from the subway or something a lot bigger. I understood smaller units were more affordable and constantly have a demand for and that was why they were all sold out quickly. Many agents sent me inventory lists that was over a month old which showed old information.
I finally reached Ernestina who told me right off on our first phone call that it was true all small units were gone but it was possible that one of them may still be available. Since she has a good relationship with the developer, she had these insider first hand information that no one had. She quickly called the developer and confirmed it; then she got me a copy of floor plan right away. Once I saw the floor plan, I just loved the size and the exposure of the unit; and within hours she secured it for me. I couldn't believe it! She also knew that parking was very important for me; with her strategies and persistence; she fought hard for me until I finally got a parking spot.
Her service didn't stop there. She continued to follow up with me every step of the way making sure I understood everything on the contract. No detail is too small for her; if I had any doubt on certain wording on the contact with the developer; she would clarify it with the developer office; she was always looking out for my interest. She's really amazing and she's really in tune with the ever changing market. I was glad that she understood my budget constrain and resolved all my concerns. She was working as hard as she would make her own purchase. I fully trust her expertise and knowledge in real estate; and I highly recommend Ernestina for all your real estate needs.