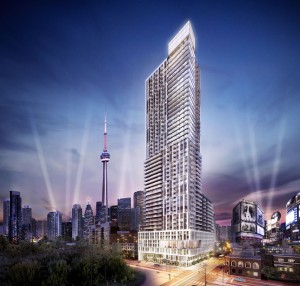 Dundas and Jarvis is a part of the area of Toronto that is undergoing major changes and gentrification. That is where the Easton Group decided to develop their newest project Dundas Square Gardens.
On January 29th 2014 the first Renderings of the project have been released and February 11th 2014 Dundas Square Gardens was launched to Platinum Brokers. The suites are on sale now!
This is a very exciting project creating a lot of interest among Investors!
The design of the project is very unique. The tower will feature a 17 storey "garden terrace" which will anchor to a 47 storey tower to the street. The layout allows for numerous garden rooftops (with 16,000 sq.ft. of outdoor space) featuring seating areas, fire pits, numerous BBQ stations and an extraordinary outdoor pool with infinity edge. There is 978 suits in the complex.
The suites are finished with floor to ceiling glass windows, high quality laminate flooring, quartz countertops and stainless steel appliances.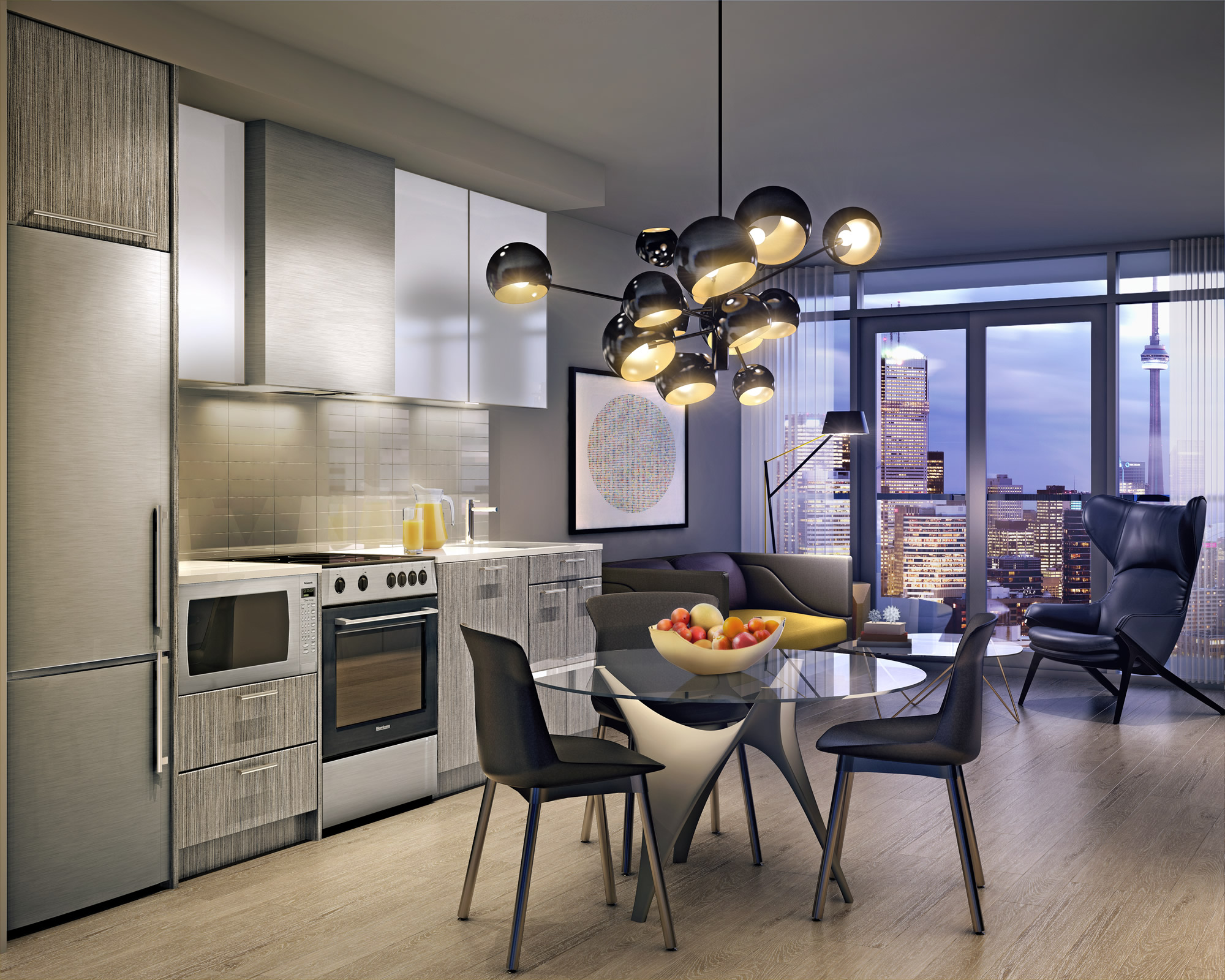 So why should you consider investing in Dundas Square Gardens?  Here are the three key points:
-Incredible Value! With suites starting from just $560 per square foot.  Yes, that's right. $560 per square foot with 2 bedroom suites from just $299,900. You can purchase a condominium in Toronto for cheaper than options available in Mississauga, Etobicoke and North York.
-Proximity to Ryerson University, just steps from Eaton's Center, Dundas Square, St. Michael's Hospital and with street car stop right in front of the building heading to UofT, where rental / purchase prices are much higher.
– Floor plans are extremely efficient, with almost no wasted space and we got amazing VIP Incentives.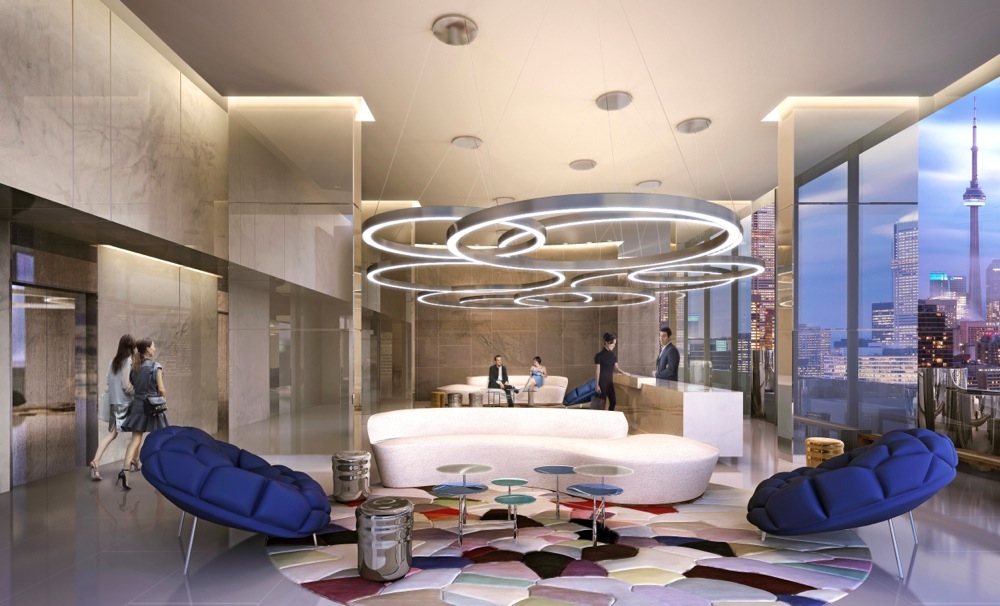 The units at Dundas Square Gardens are on sale now and this promises to be an incredibly popular project among investors.
For all the details (including floor-plans, price lists, and VIP Incentives) and the opportunity to purchase connect with me today Via my Contacts or Call / Text me at 416-454-1342.