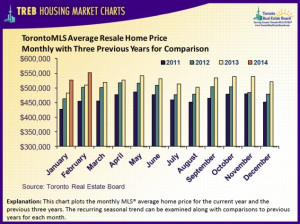 Our winter continued to be unusually cold in Toronto throughout all February 2014 and yet compared to the same period last year sales were up by 2.15 % and the average selling price for February 2014 sales was up by 8.6 % to $553,193.
The homeowners that were waiting for warmer weather are starting to see the light on the end of the tunnel and we have increased numbers of listings on MLS with coming Spring Market.
It is still very much a Sellers' Market in Real Estate because even with continuous increase in selling prices there is a great demand for homes and condominiums.
The impact of price growth on home affordability will be balanced by still historically low borrowing costs. There are no major changes expected in mortgage rates.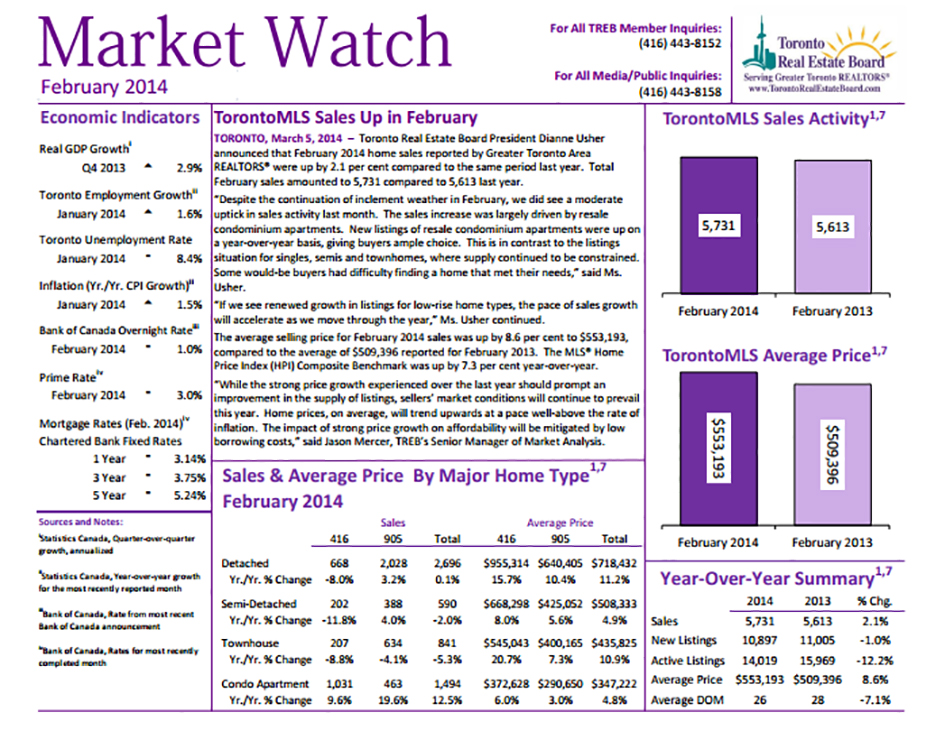 Toronto Real Estate Board reports that we can expect price growth to remain strong throughout 2014. Homeowners are motivated by the increase in home equity to list their homes for sale.
Click Here for full Market Report for February 2014:
http://www.torontorealestateboard.com/market_news/market_watch/2014/mw1402.pdf

If you are thinking about buying or selling your home connect with me today  via my contacts  or call / text me at  416-454-1342  for a Complimentary Current Market Analysis or Free Home Evaluation.